Who doesn't love cheese? So many people love it, in fact, that January 20 has been established as National Cheese Lovers' Day!
After all, you can eat it on a platter with crackers, or you can eat it microwaved, stringy in your mac and cheese. You can bake it into a cheesecake, or you can melt it for your nachos.
Cheese is really freaking good. You can put it on anything, and it will—guaranteed— make it taste better.
Scientific studies have even been conducted to uncover why we humans love cheese so dang much.
And there are so many delicious flavors ... mozzarella, gouda, and Swiss — too many to think of without making your stomach growl. Depending on what you're craving, you can have it melted, grated or sliced. Cheese comes in many different varieties and forms — kind of like love. No...exactly like love.
If you want to make someone swoon, you don't have to prepare a fancy cheese platter for them (I mean, that's a really good idea though.) However, you can add a little cheese to your compliments as a small way of showing that you care.
Love quotes are great to share with others, but quotes about how much you love cheese have that extra flavor to makes them extra heart-warming for the special person you love most.
Here are 23 cheese quotes to melt your way into your lover's heart.
1. "You're the cream cheese to my bagel."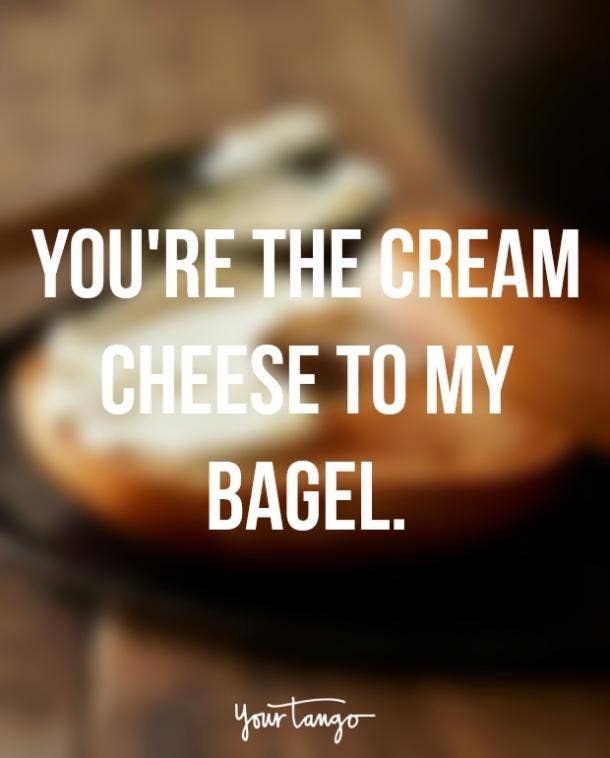 2. "You're the cheese to my macaroni."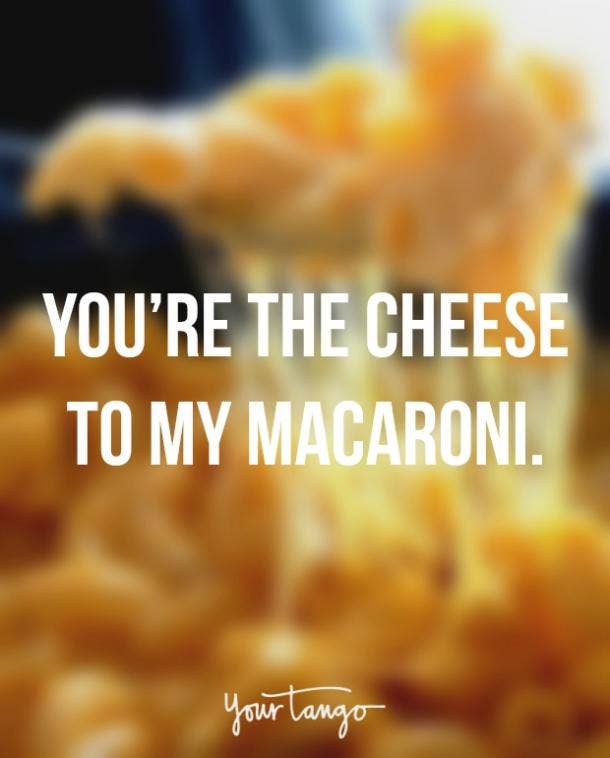 3. "Brie mine."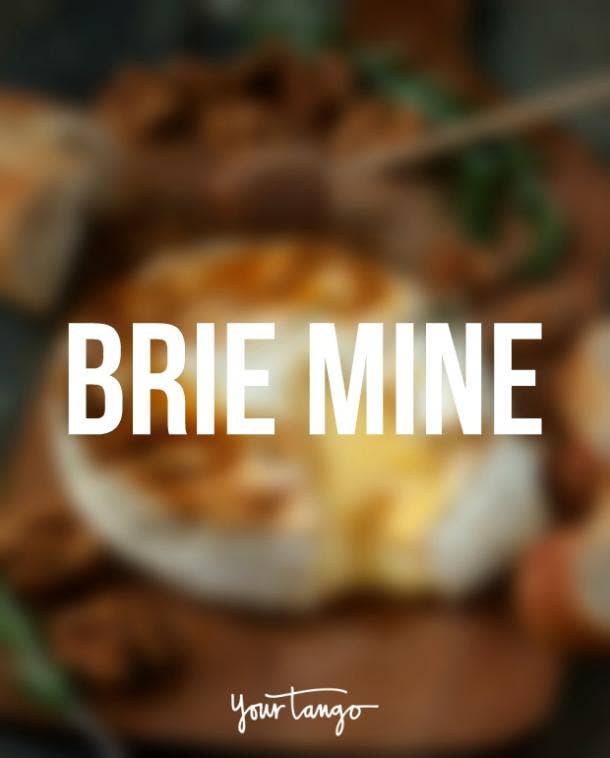 4. "You make me melt."
5. "I love you more than macaroni and cheese."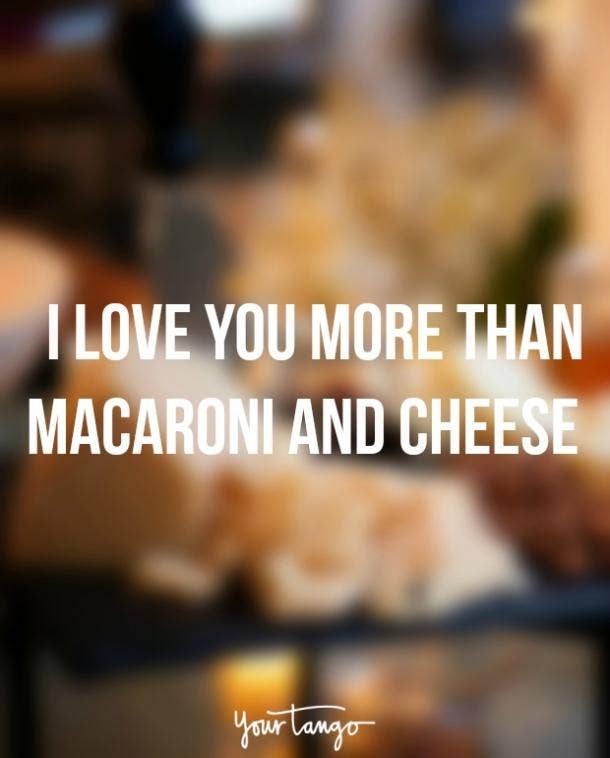 6. "Life without you is like pizza without cheese."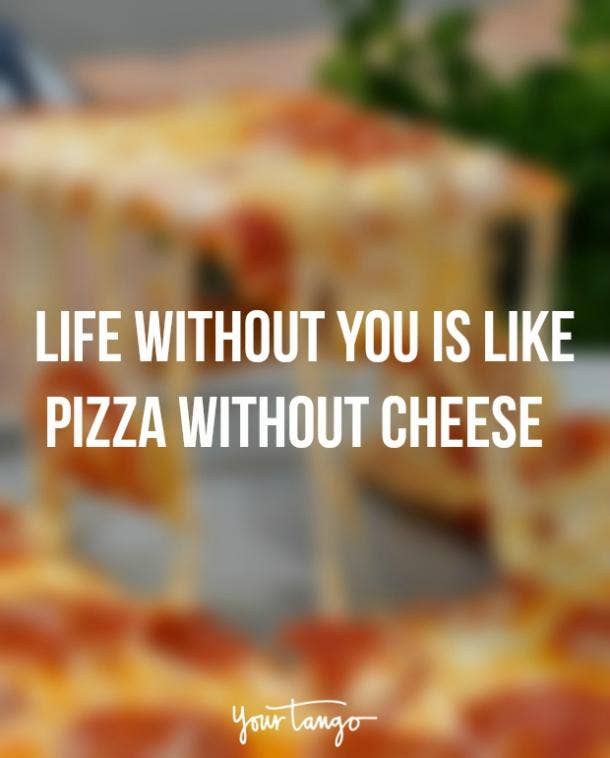 7. "I love you like a mouse loves cheese."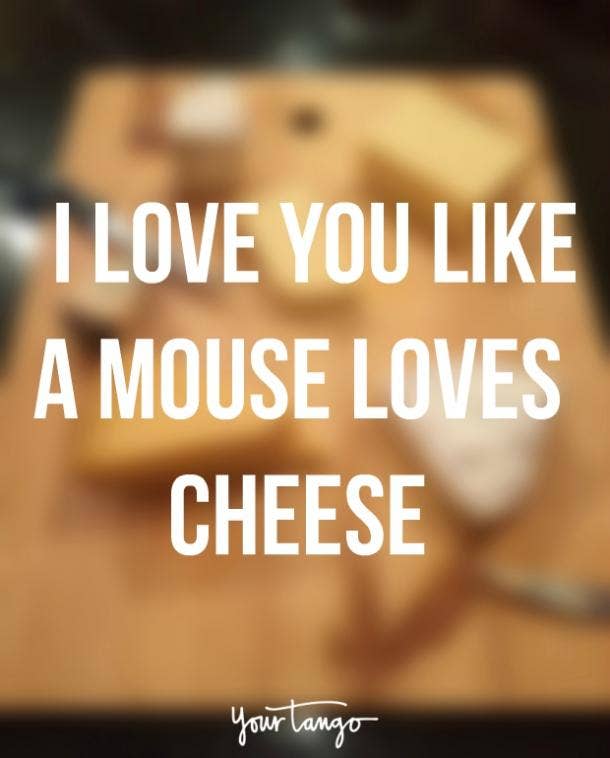 8. "Love comes in many forms. Shredded, sliced, melted..."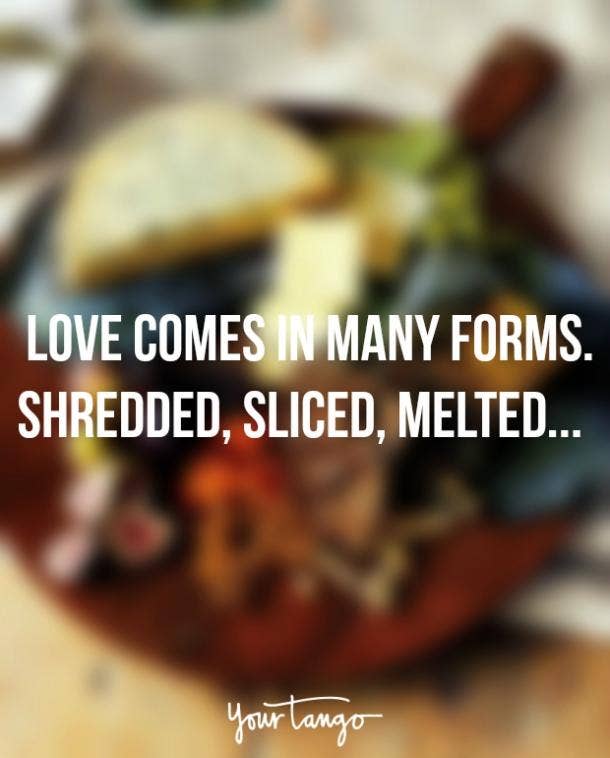 9. "You and I make such a Gouda couple."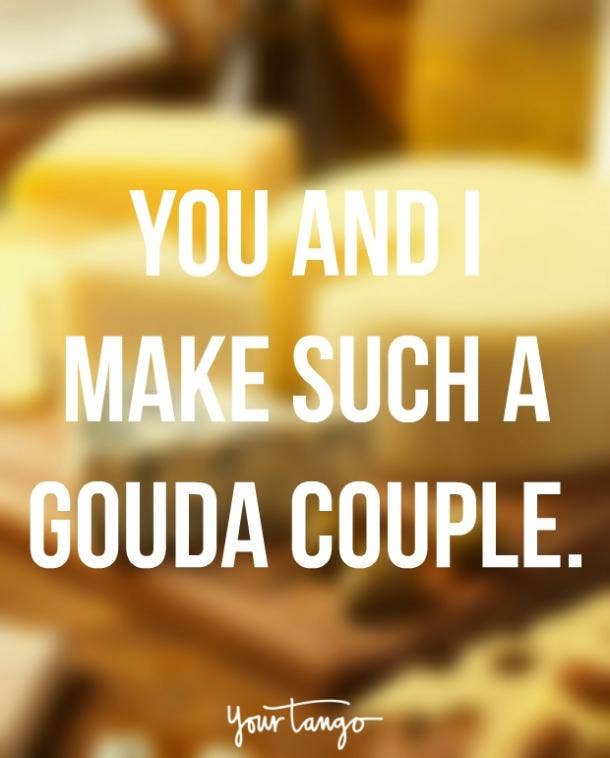 10. "I'm so fondue you."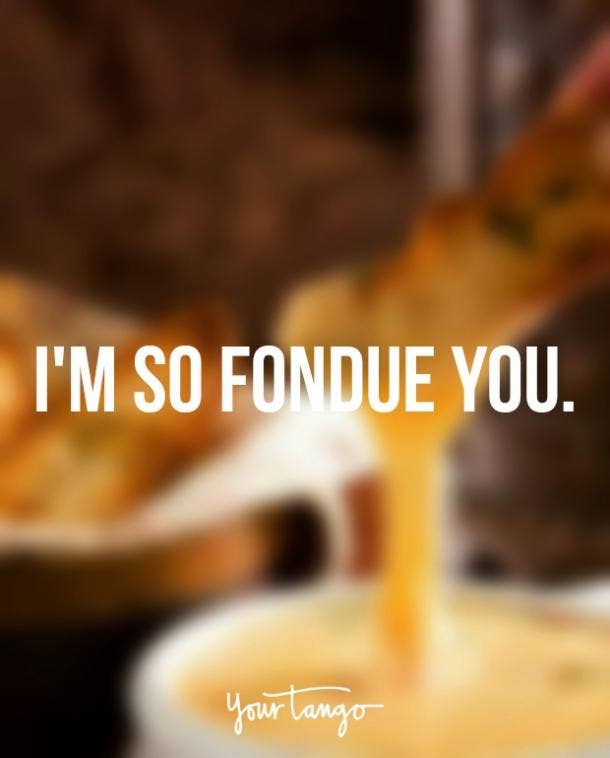 11. "This may be cheesy, but I think you're grate."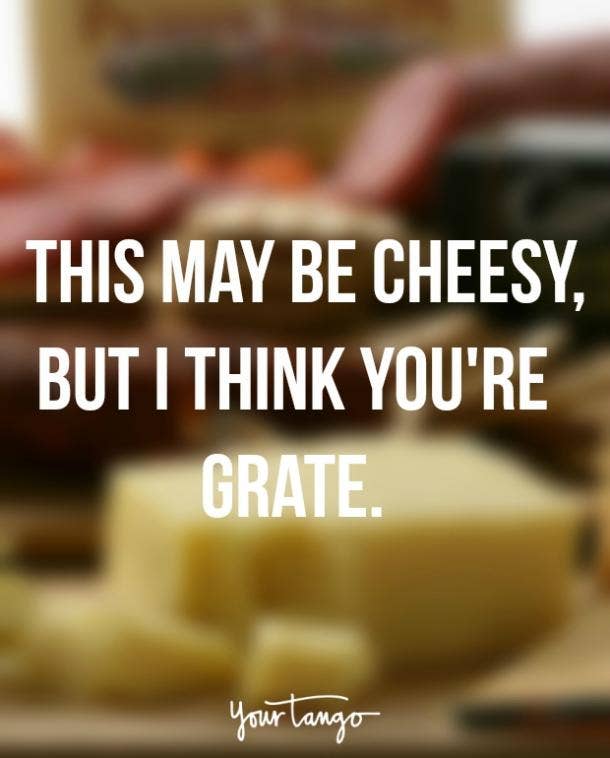 12. "We're feta together."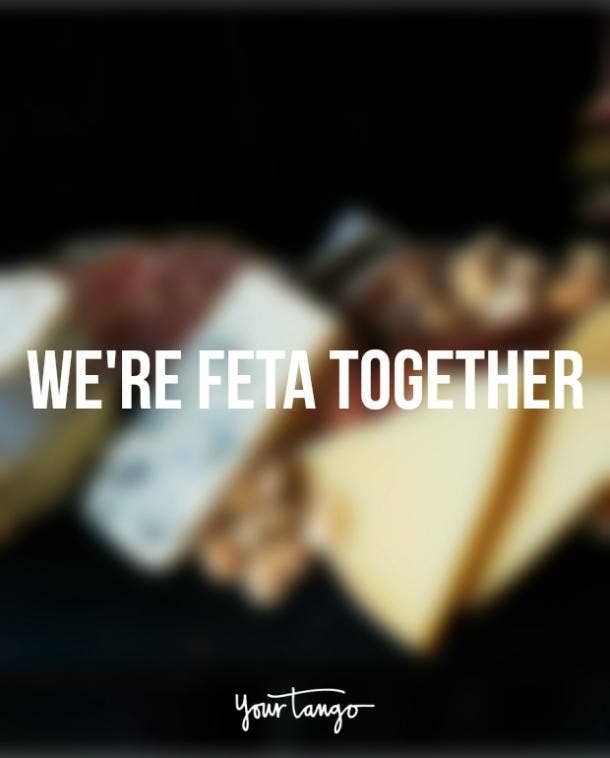 13. ;"Just in queso you didn't know, I love you."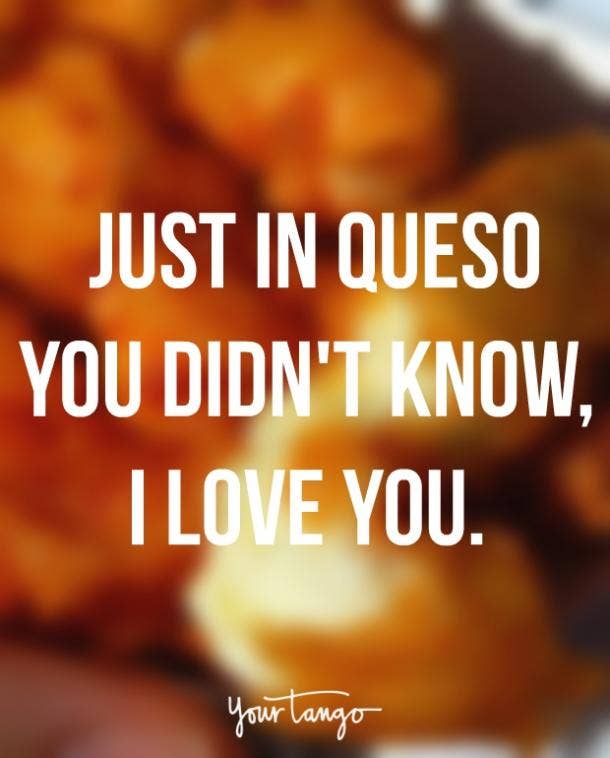 14. "Fromage heart to yours."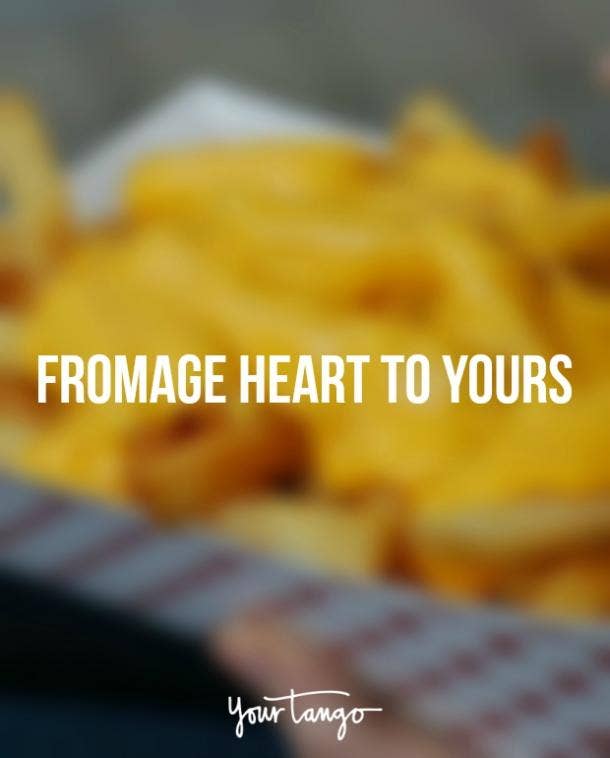 15. "Everything's cheddar with you."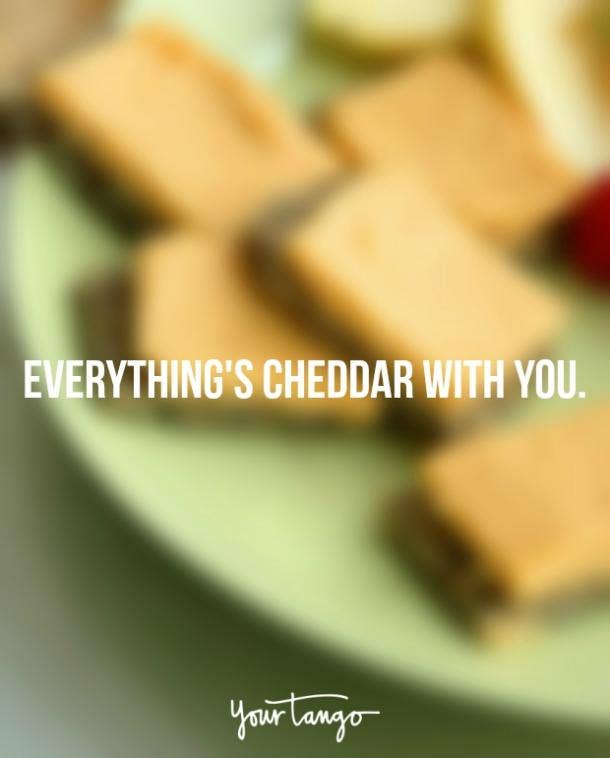 16. "You're the cheese to my nachos."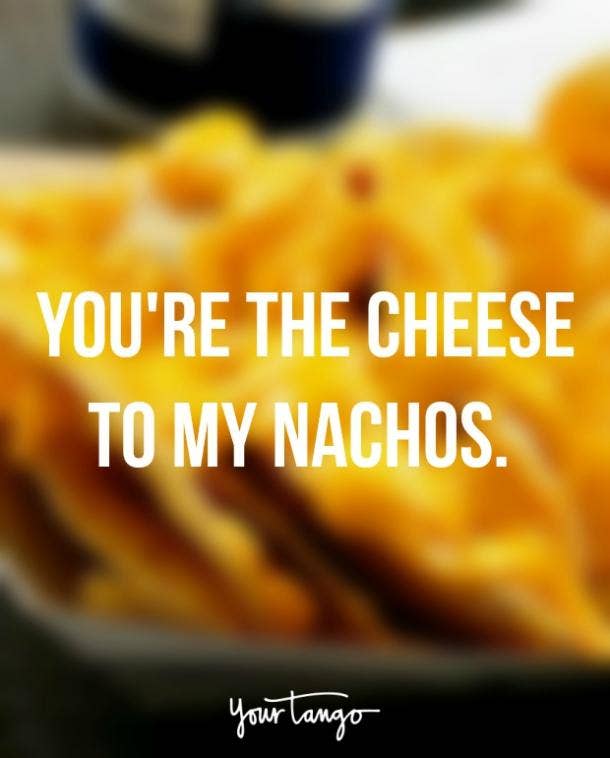 17. "I love you with every pizza my heart."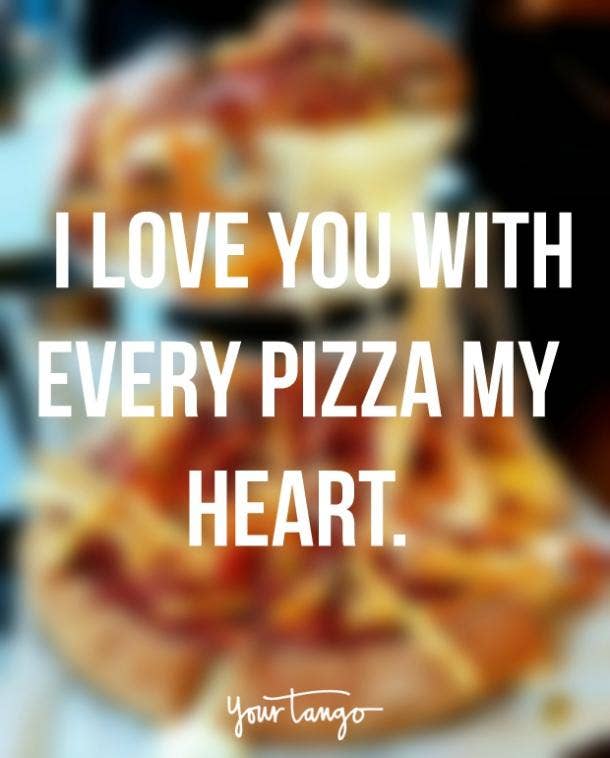 18. "We Brie long together."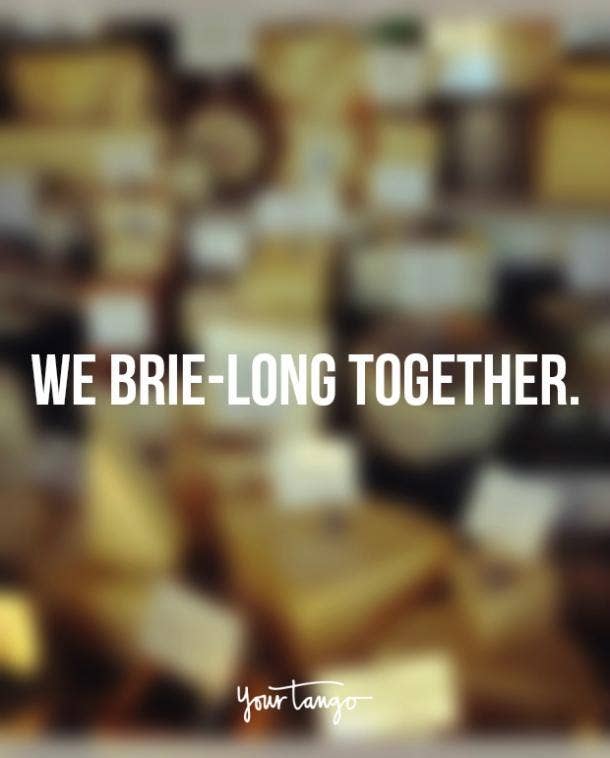 Related Stories From YourTango:
19. "We go together like cheese and crackers."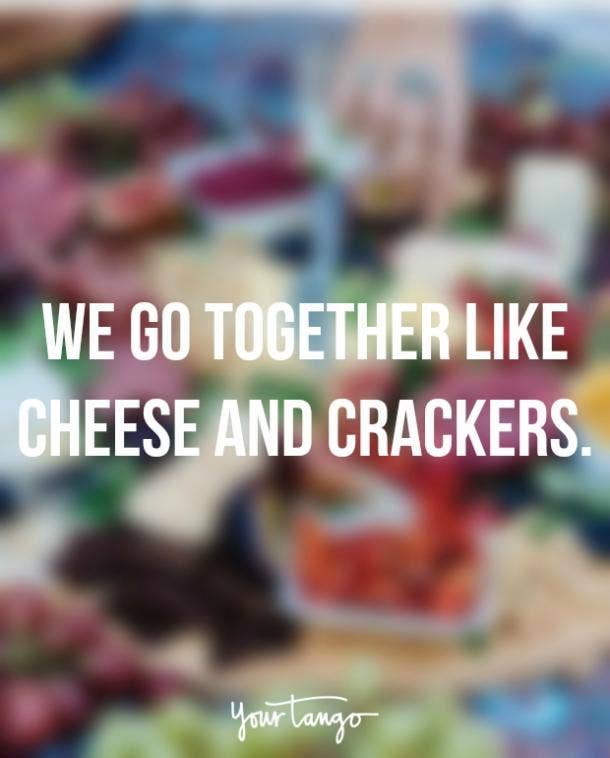 20. "You're the grilled cheese to my tomato soup."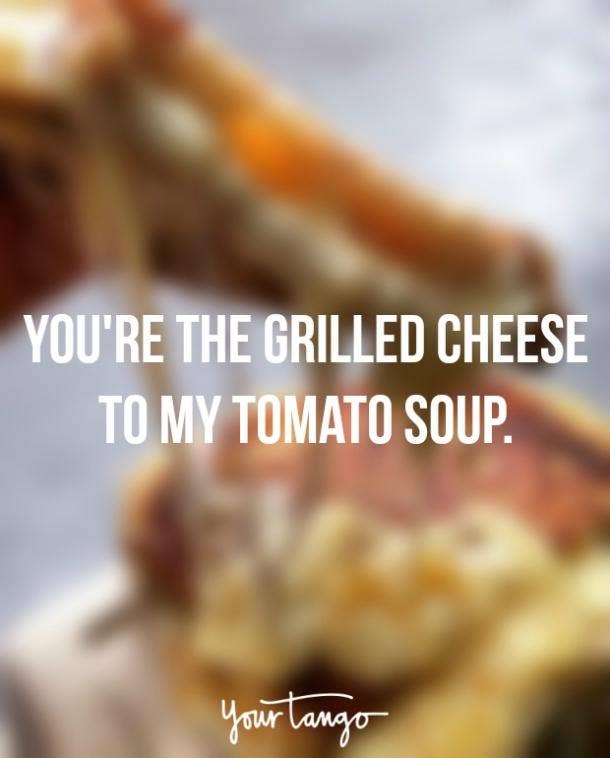 21. "You're the gratest."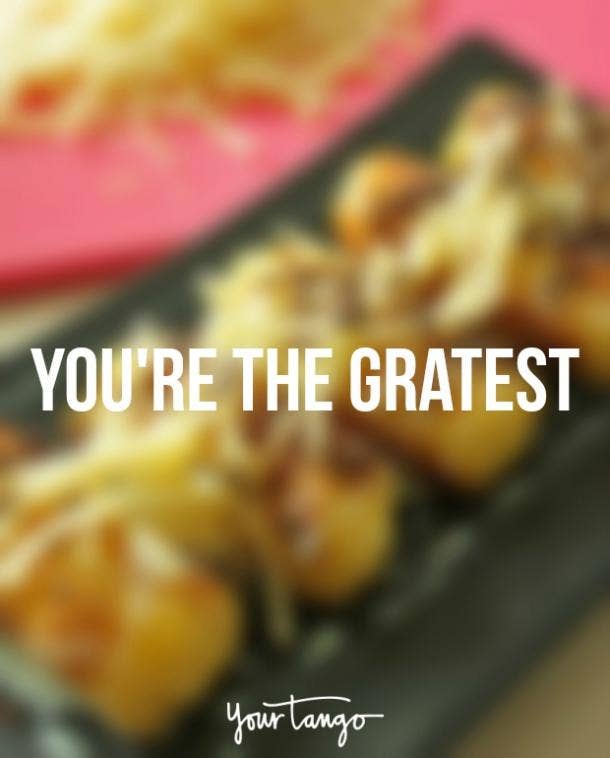 22. "Life without you is like a bagel without cream cheese."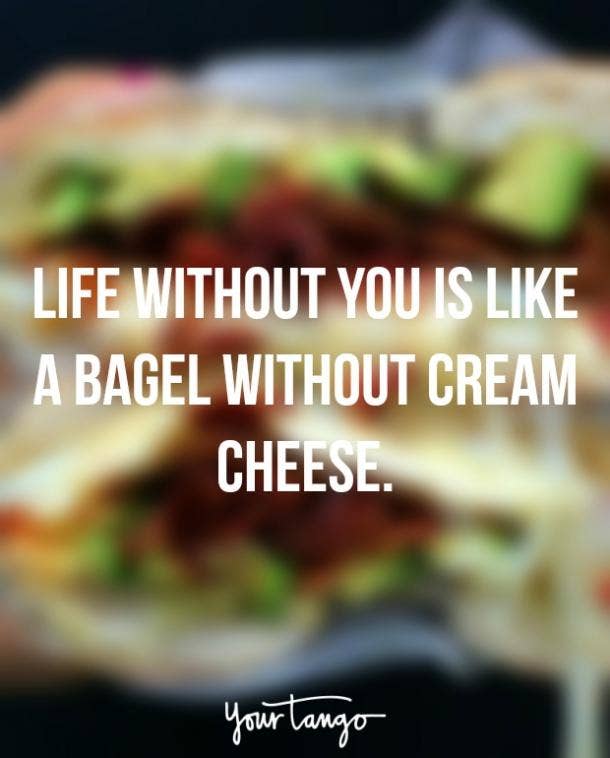 23. "I like you 'cause you're cheesy."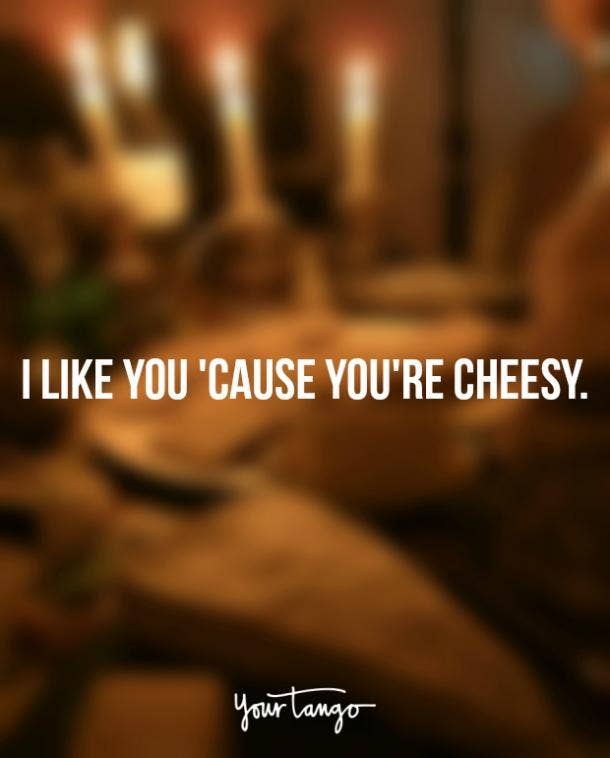 More for You on YourTango:
Helen Luc is a writer and frequent contributor to YourTango. Her writing focuses on love, relationships, astrology, and pop culture.