With no third-party League of Legends tournaments left to cast in the UK, Ireland and Nordics, one caster has become a player instead.
UK color caster Marcus 'Rhael' Sampson has joined Pendragon Esports in Division 3 of the NLC (the European Regional League, or ERL, for the region), as a top-laner in their all-UK roster. He will play for them in the upcoming season.
The news comes following controversy around the closure of Leagues.gg's League of Legends tournament, which said it had been halted by Riot Games and NLC tournament organizer Freaks 4U. This prompted several members of the community to direct their frustrations towards official NLC social channels, saying things like "stop choking out other national leagues".
With many up and coming casters out of work, several turned to other leagues outside the UK. For example, some including Milky Cereal and Middlecott joined the VCS English broadcastand one source told Esports News UK that "being an amateur or semi-pro caster in EU is almost impossible now", due to the shutting down of grassroots leagues like Leagues.gg and the UKEL.
For UK caster Rhael, however, he's taken a different approach, opting to become a player instead.
He told Esports News UK: "I received an offer from Xica [Pendragon assistant coach/analyst], a good friend, and it spiked my interest, as with the NLC changes it affected a lot of casters – me included. I will 100% still be casting where I can.
"I really just want to see how far we can go. The org is great and surrounded by great people - I want to do my best to help with that."
Top laner Rhael peaked at Diamond, and said he had previously played at a young age to casting where he could.
He now joins Pendragon's all-UK roster, which consists of the following (each first team player has PDN in front of their in-game name):
Top: Rael
Jungle: Seal
Mid: Insidious
ADC: Hawkeye
Support: Techy
Sub support: Hycelot
Sub mid/jungle: Dench Rabbit
So, who are Pendragon Esports and what are their goals?
Krzys 'Ducky' Goodchild, CEO of Pendragon, told Esports News UK: "Pendragon was established in August 2021 by students at Staffordshire University London. Our main goals are to provide a place where students and other new members to gain experience in the industry and develop themselves to help them move onto bigger things.
"We previously had teams in CSGO and Valorant, before transitioning over to League of Legends. For now we will be sticking with LoL for the foreeseable future."
And speaking of Staffordshire University, which runs an esports degree course, Pendragon's head coach Cameron 'Psyduck' Wanloo is also an esports lecturer at the university's London campus.
He's joined by Dani 'Xica' Wilcox, an assistant coach for Pendragon and also a play-by-caster.
We caught up with Xica to find out more.
"Within Pendragon I work as an assistant coach/analyst, preparing drafts, scouting enemy teams and going over our gameplay to help us improve as best we can," Xica said. "I also work as a coach/play-by-play caster, but coaching has always been where my heart lies within the esports scene, anything else is simply for fun.
"I first started in Portugal's Division 2, then to the UKEL, and now here, and I have a drive to prove not only myself, but my players, to the whole of the Nordic scene."
So why did Xica decide to bring on board a caster as a player?
"Building a roster is never easy," Xica said. "There are so many players to try, and for some, it's the only tryout they get. But as soon as I saw Rhael play with the team, after having mentioned the opportunity at a tryout to him, I knew he was the perfect fit .
"I first met Rhael during UKEL 2021 Summer, when he cast most of the games, a fair few of which were of my former team. Having gotten to know him, I knew he was a high rank player, and thought it best to give him a shot if he so wanted it!"
There aren't many women in esports, especially at the player/coaching level. In the LoL ERL ecosystem, we have Caltys, a player who was recently a part of Valiance in the Esports Balkan League, ADC Sayna, who is playing for Lundqvist Lightside in Division 2 of the Spring 2022 NLC and coach Valynora for Entropy Gaming in the Prime League ecosystem, among others who play in women's leagues.
So, finally, what are Xica's views on diversity in esports?
"Since joining the League of Legends esports ecosystem, I came out as trans right before summer of last year, and I received so much support from anyone and everyone who saw," Xica said.
"Personally I believe diversity in esports still has a long way to go before it's in a good place, however it's getting there. Women's leagues make a lot of sense in my mind as it allows the best to still compete, regardless of gender or backlash."
While NLC Division 1 and 2 kicked off a while ago, the Division 3 to 5 calibration phase has just concluded, and the group stages kick off this week. There's more info on the Division 3 to 5 NLC teams and schedule on the NLC website.
Related article: Lionscreed release League of Legends NLC Division 3 player for threatening behaviour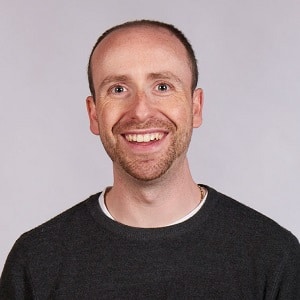 Dom is an award-winning writer who graduated from Bournemouth University with a 2:1 degree in Multi-Media Journalism in 2007.
As a long-time gamer having first picked up the NES controller in the late '80s, he has written for a range of publications including GamesTM, Nintendo Official Magazine, industry publication MCV as well as Riot Games and others. He worked as head of content for the British Esports Association up until February 2021, when he stepped back to work full-time on Esports News UK and as an esports consultant helping brands and businesses better understand the industry.